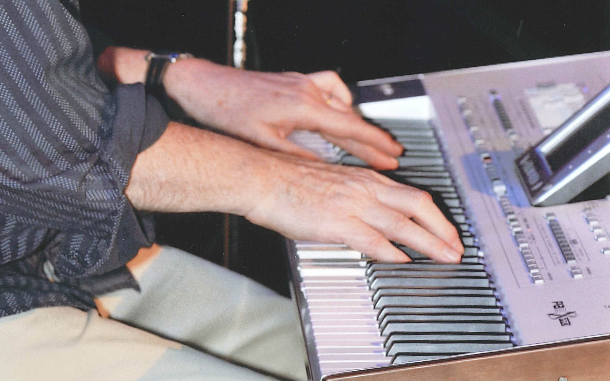 His heart balances and dances on bossa nova, but Dimitri is "jazzing » instinctively everything he plays. Whether Funk, RnB, Rock, Pop or Blues, his playing and his musical chords give a more or less jazz colours to each of his creations and arrangements.
He owes his inspiration to very great artists who have made significant contributions to him throughout their productions over the past 30 years. One with which he feels the most intimate is Al Jarreau. It also owes much to George Duke in terms of musical arrangements.
Of course he gives a high gratitude to Carlos Antonio Jobim whose works inspire many of his compositions in Bossa Nova. But it also owes much to work and production of Donald Faggen who is his main source of inspiration for his Blues & Rock compositions.
It is difficult to list them all as many are having fed him all these years.
However it cannot fail to mention his main inspiration and master of Funk : the eternal and very late Johnny Guitar Watson. A BIG thanks to them.